Skims bodysuits are super popular and are constantly out of stock. With so many people ordering them, you are bound to have some people who aren't sure how to wear Skims bodysuit.
For those people, we have put together some information about wearing the bodysuits with other clothing and making them work with your outfit.
What to Wear under Skims Bodysuit
Typically, the bodysuit will be something you cover up with other clothing, but you may want to wear something under the bodysuit for various reasons. Let's talk about that first.
Although the bodysuit is a great way to slim down without having to hit the gym, as it tucks everything away neatly, it can also be really inconvenient to try to use the restroom with the bodysuit on.
For modesty's sake, you may want to wear underwear underneath the body suit. It's possible that you have to take off the entire body suit in order to pee.
If you don't want to be standing in the bathroom completely naked, it makes sense to have some close-fitting underwear on beneath the body suit.
Other than that, there really isn't anything you need to wear beneath the bodysuit. There shouldn't be any problem with chafing, because of the way the fabric is designed and how well fits over your skin.
Some people may have some issues there, however, and prefer to add a little talcum powder to help prevent chafing.
What Bra to Wear with Skims Bodysuit?
The cool thing about the Skims bodysuit is that they could be so well sculpted that you don't even need to wear a bra with them. That won't be true for everyone, but it's worth considering.
Try the bodysuit without bra and see how that works for you and if it provides ample support.
You can also wear the Skims support bra that specially designed to work with the bodysuits. These provide decent support and are made from similar materials to the bodysuits so that they feel comfortable and slimming.
The bralette options from Skims are excellent in that they provide some support so you don't feel the weight of your breasts as much during the day, but they also offer a natural look.
They help you to retain a very relaxed appearance and are worth giving a shot if you want to go with all Skims clothing.
How to Pee in Skims Bodysuit?
You're probably going to want to think about how you pee in a bodysuit at some point. There are snaps on some of them that let you unfasten the bodysuit in the crotch area so that you can easily use the restroom.
You can then pull the bodysuit up enough so you have clearance as you sit down.
Make sure you're getting one with snaps, if you think you'll need to use the restroom while you are in the bodysuit. This makes things a lot simpler for you and means that you don't have to take off the entire body suit to use the restroom.
With those convenient snaps, peeing in the Skims bodysuit is fairly simple.
You won't need a lot of room to do it, and you can use the restroom fairly discreetly.
It's still not as simple as an outfit that doesn't include the bodysuit, but you really just have one extra step to deal with to handle your bodily functions.
How Do Skims Bodysuits Fit?
There are different bodysuits for different body sizes, but they are designed to offer a close and comfortable fit.
They give you support and help tuck everything away so that you get a slimming look that's very flattering. If that's something that sounds appealing to you, then the bodysuit should be a natural choice.
The bodysuit is supposed to feel like you are wearing practically nothing, as they are made from lightweight, thin material. And yet, they manage to offer support for your entire body so you don't feel the negative side of actually wearing nothing.
The bodysuit fits well, as long as you get it in your size, though some people say the Skims run a bit small. Let's address that.
Do Skims Bodysuits Run Small?
For some people, the Skims bodysuit can run a little small, and reviews have pegged these suits as ranging from being on the small side to actually being true to size. There has not been any indication that they are too big for the size they propose to be.
It makes sense that a body suit like this will be a little slim and smaller than some people might expect. It's supposed to give you a more slimming, streamlined to look, and to do that, it may feel a little tight here and there.
If you've tried the bodysuit on and you're not happy with how it fits on you and it feels a little restrictive, it can be helpful to increase the size by one. Try that and see if it works better for you, if you're having trouble with what's supposed to be your true size.
How to Wash Skims Bodysuit
There are special cleaning instructions for the Skims bodysuits. They are supposed to be hand washed as they are really thin, and you could easily damage the material by putting them in the wash.
Some washing machines will clean them fine and take good care of them, but if you are going to try your bodysuit in the washer, you should put the wash setting to gentle cycle.
If you want to dry them, just avoid the tumble dry setting. That can be rough on them as well. It's better to dry them naturally, out in the sunshine or just leaving them somewhere they can dry easily.
They are thin, after all, so they should dry quickly.
How to Put on Skims Bodysuit
Most of the Skims body suits have fasteners on the bottom, so you can put them on over your head or step into them. For the ones that don't have fasteners, you'll need to put them on one foot after another and then pull them up.
The ones that have the fasteners, though, it is best to put them on from top to bottom, so you're not potentially tripping over yourself and falling down. It's just a lot less awkward to put them on this way.
Are Skims Bodysuits Worth It?
If you've never tried these body suits before, you may wonder what's special about them.
Those who have tried them will rave about the thin, stretchy material and how comfortable it feels. They love how confident they feel while wearing their Skims bodysuits, and they love the way it shapes their body and gives it a more pleasing, streamlined form.
Everybody has their little imperfections, and these bodysuits are a good way of covering those up.
If there's a part of your body that you're feeling insecure about, it's likely that shapewear like the Skims bodysuits will help you to feel better about it. You can also wear these with just about any outfit.
You can decide to cover up the bodysuit entirely with what you're wearing or use the bodysuit as part of the overall outfit.
They're really versatile and come in a lot of different shapes, sizes, and colors. So, it shouldn't be too difficult to find one that you're happy with and that fits you well.
Best Skims Bodysuit Dupes
Because Skims are the hot product and they come from a celebrity designer, they can be kind of expensive.
If you're looking for something cheaper or just something different, there are some options.
Spanx
Spanx is the obvious alternative, and it's also a really big brand. That means you're going to find it all over the Internet, if that's where you're doing your shopping, and you have lots of choices to pick from as well.
Reclaimed Vintage
Reclaimed Vintage has a really good dupe as well, which offers couture stylings and a more reasonable price tag.
You can also find something that's a bit different from the Skims bodysuits with the selection they offer and not just an exact duplicate.
IBody
IBody has a great selection too that offers slimming shapewear of all kinds. These are also super affordable, sold at a fraction of the price of what you're paying for the Kim Kardashian Skims brand.
These are just a few of the best bodysuit dupes out there, and there are tons more. You don't have to pay the full price for the name brand option just because that's what everyone is talking about.
You can get something similar that works just as well without paying so much.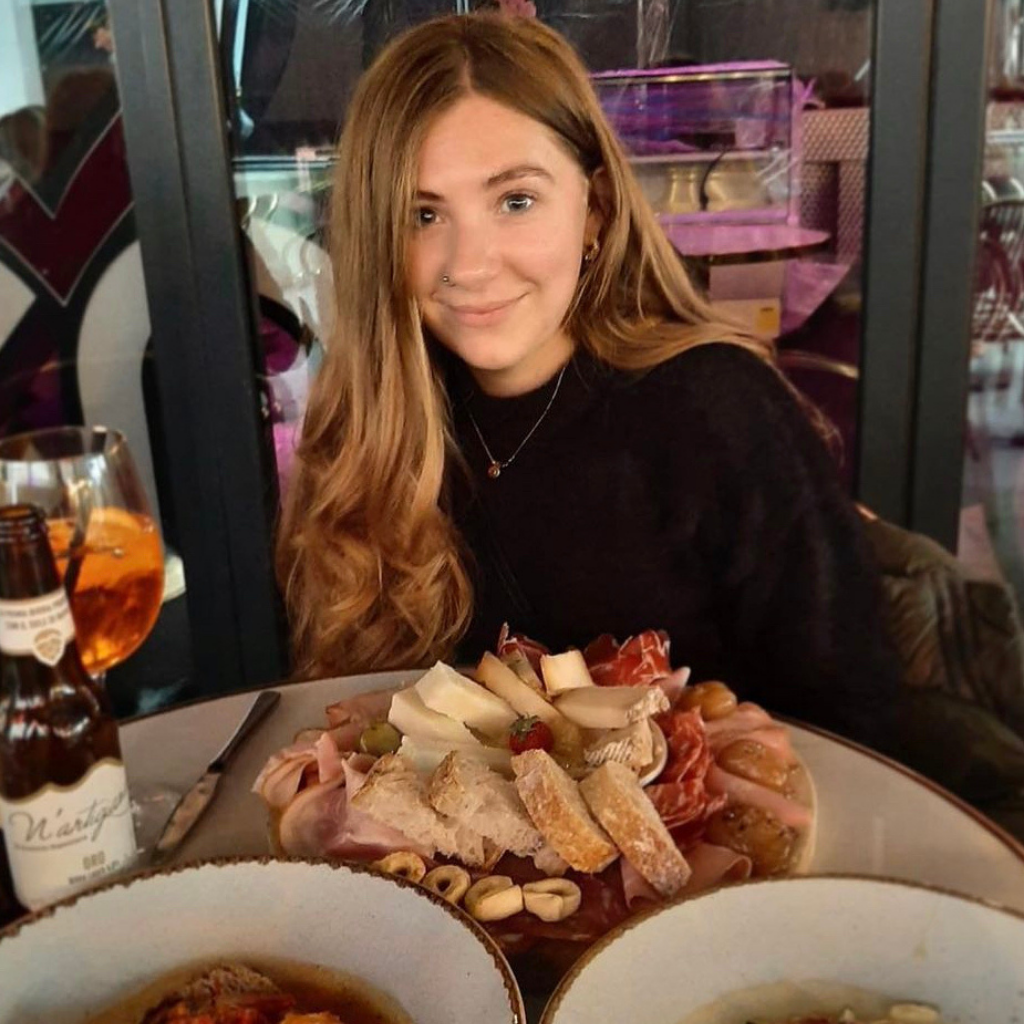 I'm Jennifer a beauty and wellness expert. I believe in promoting a sustainable and healthy lifestyle from within. Helping people feel good is my passion; whether it's teaching yoga or offering skincare advice.