Green is certainly making its mark as a standout trend in the fashion world. Bold, versatile, and sophisticated, this vibrant colour is being embraced by style enthusiasts everywhere. With countless shades to choose from, there's no doubt that there is a hue of green that suits every individual, no matter their personal style preferences.
Not only is green a refreshing departure from more traditional colour palettes, but it also symbolises growth, hope, and renewal—perfect for making a statement that's both stylish and meaningful.
Green outfit ideas abound, with options ranging from subtle accents to head-to-toe ensembles. Whether you're looking for ways to incorporate this trend into your existing wardrobe or simply exploring new sartorial territories, the possibilities are truly endless.
It's essential to remember that the key to looking fabulous in green is balancing the vibrancy of your chosen hue with complementary tones and textures, to create an outfit that is harmonious and chic.
When it comes to building your ideal green outfit, two aspects to consider are the shade that best complements your skin tone and your desired level of impact. For example, a pastel mint green may give off a soft, delicate impression, while a deep emerald adds a touch of glamour and refinement. No matter the variation you opt for, one thing is certain: green is here to stay, and embracing the trend can breathe new life into your wardrobe.
Emerald Green Outfit Ideas
Emerald green is a vibrant and sophisticated colour that can create stunning outfit combinations. In this section, we will explore several emerald green outfit ideas for various occasions, split into subcategories: Dresses and Jumpsuits, Casual Wear, and Formal Wear.
Dresses and Jumpsuits
Emerald green dresses can effortlessly elevate your elegance and confidence. Slip dresses in a satin fabric can accentuate your figure while maintaining a powerful vibe. A mid-calf length dress pairs well with simple heels or sandals, letting the colour take centre stage.
For a more daring look, consider a jumpsuit in emerald green. This versatile piece can be dressed up or down with the right accessories, making it suitable for various events.
Casual Wear
Incorporating emerald green into your casual wardrobe can create refreshing and stylish outfits. Consider pairing an emerald green sweatshirt with dark blue skinny jeans and white sneakers for a comfortable and chic look. For added versatility, an emerald green sweater or top can be worn with dark trousers, skirts, or jeans. Accessorise with contrasting colours or neutrals to complete your outfit.
Formal Wear
Emerald green shines in formal wear as well. Combining a green chiffon long sleeve top with black wide-leg dress pants can create a sleek and elegant silhouette. Pair these pieces with black heeled ankle boots or pointed-toe high heels to look extra tall and lean. Another option is to wear a peplum long sleeve top with a fringe infinity scarf for a unique and eye-catching ensemble.
For men, an emerald green suit or blazer can add a pop of colour to a classic outfit. Paired with black or grey trousers and a crisp white shirt, the emerald green jacket will stand out without being overpowering.
Olive Green Outfit Inspirations
Casual Combinations
Olive green proves to be a versatile colour in casual outfits. For a relaxed yet stylish look, try pairing an olive green jacket with a simple white tee and your favourite jeans. Accessorise with a statement necklace or scarf to add a pop of colour.
Another option is to incorporate an olive green skirt into your outfit. A green pencil skirt can be dressed down with a mustard yellow pleated top and gold accessories for a chic day-time look. Pair it with a pair of sneakers or low heels to maintain comfort and style.
Work Outfits
Olive green can transition effortlessly into your work wardrobe as it projects a professional yet fashionable image. Pair an olive green dress with black tights and ankle boots for a sophisticated office outfit. Layer it with a black blazer to complete the ensemble.
If you prefer separates, create a polished look with an olive green skirt. An olive green lace pencil skirt can be paired with a crisp white blouse and classic black heels for an elegant workplace outfit. Additionally, style your hair in a sleek bun or ponytail to elevate the look further.
Remember to always consider the dress code of your workplace and adjust your outfit accordingly to maintain a professional appearance.
Green Skirt Ensemble Ideas
Maxi and Midi Skirts
Maxi and midi skirts are versatile and can be styled in several ways. For a chic and elegant look, pair a green maxi skirt with a long-sleeved bodysuit and stilettos. A sleek low bun, a simple crossbody bag, and classic jewellery complete this sophisticated ensemble. Consider the following outfit ideas:
Forest green pleated midi skirt, white blouse, and tan ankle boots
Olive green wrap maxi skirt, black camisole, and gladiator sandals
Emerald green satin midi skirt, black turtleneck, and stiletto heels
These outfit ideas showcase the versatility of green maxi and midi skirts, making them a fabulous addition to your wardrobe.
Mini Skirts
Green mini skirts offer a playful and trendy option for your outfit ideas. Pair a green olive mini skirt with a white crop top for a flawless summer combination. The high-waisted design of the skirt complements the crop top, creating a balanced and stylish silhouette. Some ideas for green mini skirt outfits include:
Green plaid mini skirt, black crop top, and black ankle boots
Lime green denim mini skirt, graphic tee, and white sneakers
Mint green A-line mini skirt, striped blouse, and strappy sandals
Incorporating green mini skirts into your wardrobe adds a fresh pop of colour to your outfits and allows for a range of stylish combinations.
These green skirt outfit ideas cover various styles, demonstrating the adaptability and charm of adding these vibrant pieces to your ensembles. Combining different shades of green with a variety of tops, footwear, and accessories will help you create an array of unique and fashionable looks.
Mint Green Outfits
Summer Attire
Mint green is a refreshing colour, perfect for summer outfits. Embrace the warm weather with a mint green pencil skirt and a white tube top or a ruffle sleeve crop top. Complete the look with beaded fringe earrings and sandals to stay cool and stylish. Another great option for summertime is a mint green dress, which can be paired with pastel yellow jackets, red shoes, or pink headbands for a unique touch.
For a more casual look, consider mint green cropped pants styled with a simple white top. These mint green pants are a fun way to incorporate colour into your summer wardrobe without going overboard.
Layering Tips
Mint green outfits can also be worn in colder months with the right layering techniques. A mint green sweater skirt suit is a chic choice for misty winter days when paired with matching knee-length boots. Adding a stone necklace and earrings can further enhance the look.
For a bolder statement, don't hesitate to mix and match mint green with other colours. Try a mint green jacket over a contrasting dress or a bright red jacket over a mint green dress for an eye-catching ensemble. Layering a white blazer over a mint green outfit will not only add warmth but also sophistication. Don't forget to accessorise with complementary coloured bags and shoes.
Ultimately, mint green is a versatile colour that can be incorporated into a variety of outfit ideas. Experimenting with different styles, textures, and colours will help you create the perfect look for any occasion.
Lime Green Wardrobe Choices
Bold Fashion Statements
Lime green as a wardrobe colour can make quite a bold statement. For those looking to make a stand-out appearance, experimenting with lime green outfit ideas can be a fun and daring endeavour. A good way to start is by pairing a lime green top or blouse with contrasting colours such as black or white on the bottoms.
Wearing a lime green mini skirt can also work well, but be sure to opt for a contrasting colour for the top or blouse to avoid an overwhelming look.
When it comes to work attire, subtlety becomes key. Incorporating a hint of lime green into your ensemble, such as a lime green tie, scarf or statement jewellery can provide the perfect balance of style and professionalism.
Accessorising Options
Accessorising your lime green outfit can be a creative way to enhance the overall look. There are numerous options to consider, from shoes and bags to jewellery and belts. It is best to keep in mind that with lime green being a bright colour, it's important to choose accessories that enhance the outfit while not competing or clashing with the main colour.
For example, pairing your lime green outfit with neutral-toned accessories, such as beige or tan, can provide a harmonious balance between the bold colour and subtle accent pieces. Alternatively, you can opt for more daring contrasts by selecting accessories in complementary or analogous colours like turquoise shoes or a hot pink clutch.
It is also important to remember that minimalism can be effective when accessorising a bold colour like lime green. Choose statement pieces, such as a chunky necklace, unique earrings or a vibrant belt, to let the colour stand out and avoid overwhelming the outfit with too many competing elements.
Pink and Green Outfit Ideas
Colour Combos
Pink and green is a stunning and refreshing colour combination that can instantly elevate your style. This sweet duo can be styled in various ways, such as pairing a light pink dress with a green blazer or teaming green pants with a pink sweater.
Another eye-catching idea is sporting a large green button-up shirt and accessorising with hot pink shoes. These colour combos will make you look effortlessly chic, no matter what the occasion is. You can also experiment with different shades, like earthy greens and pastels, or vibrant greens and bold pinks, to fit your personal taste and mood.
Pattern Play
Incorporating patterns into your pink and green outfit can add a unique twist to your ensemble. One fun option is donning a pink and green checked sweater, perfect for adding a playful dimension to your look.
Alternatively, try a green dress with pink polka dots, which can evoke a vintage, pin-up vibe. Combining prints such as stripes or florals with solid-coloured pieces is another great way to make your pink and green outfits stand out even more. You can mix and match patterns or opt for a more subtle look with just one patterned item.
Remember to have fun when styling pink and green outfits, as this colour pair offers endless possibilities to embrace your creativity and express your individual style.
Green Blouse Outfit Ideas
Office Appropriate Looks
A green blouse can be a refreshing addition to your work wardrobe. Pair a half sleeve scoop neck green blouse with black straight leg chinos for an effortlessly chic and professional look. To elevate this ensemble further, you can add a statement necklace or a pair of classic pumps.
For a more formal office setting, consider wearing a dark green blouse with tailored trousers or a pencil skirt. As seen on Lookastic, combining a dark green blouse with blue jeans can result in a stylish yet put-together outfit suitable for a casual office environment. Finish off this look with hot pink satin mules to give it a major style boost.
If you prefer patterns, try pairing a silky green top featuring delicate prints with a patterned skirt, as suggested by ljanestyle. This sophisticated combination showcases your creativity while still adhering to office dress codes.
Styling for Casual Outings
For a relaxed weekend look, choose a lime green top and pair it with white pants or denim shorts. This combination is ideal for warm weather and can easily be dressed up or down depending on your chosen accessories.
A unique and trendy option is to mix and match your green blouse with other vibrant colours. Bright green and bright blue can create an eye-catching and playful outfit suitable for casual outings, brunches, or even an evening with friends.
Finally, consider pairing a green blouse with a daisy green skirt and an oversized crewneck for a comfortable yet fashionable ensemble. This outfit offers versatility and can be worn for various occasions from running errands to meeting friends for coffee.
To sum up, green blouse outfit ideas are abundant and versatile. Whether dressing for the office or a casual outing, a green blouse can be an essential piece in your wardrobe, offering endless styling possibilities.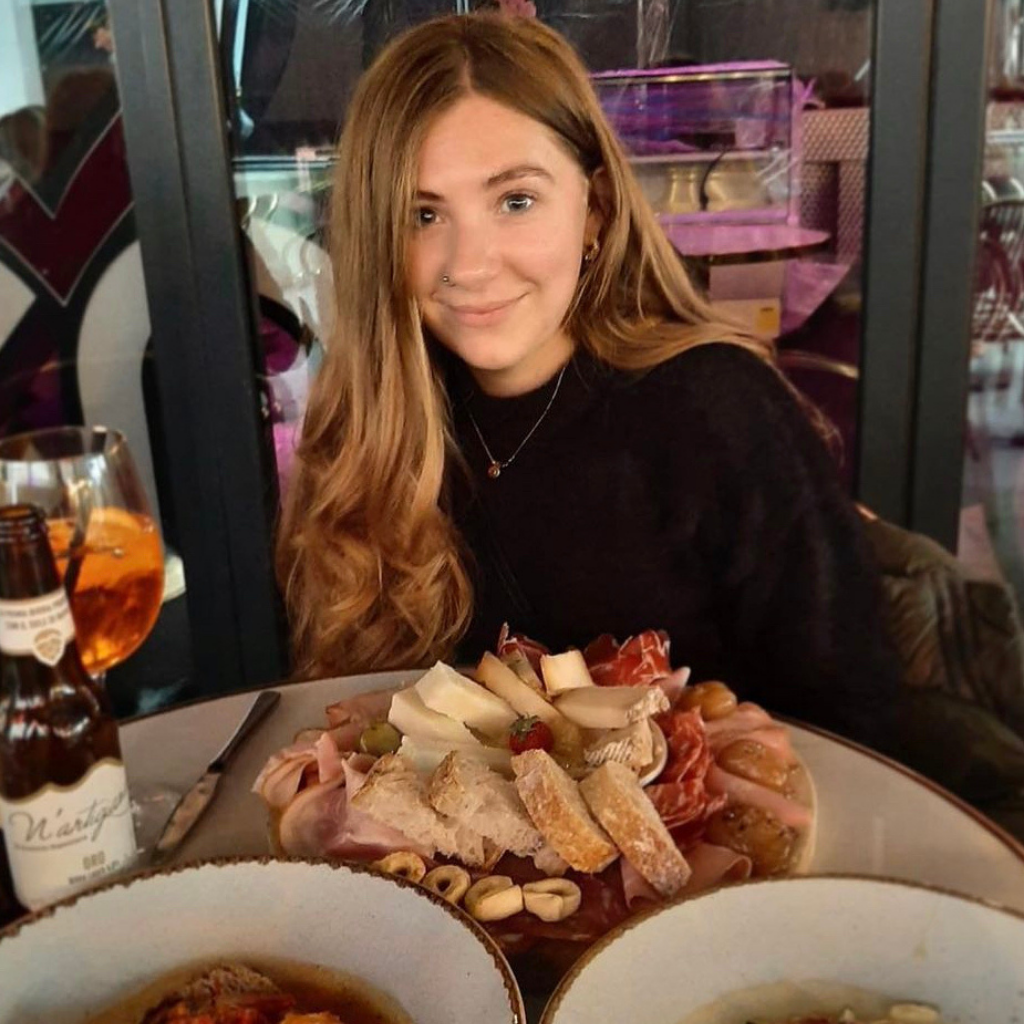 I'm Jennifer a beauty and wellness expert. I believe in promoting a sustainable and healthy lifestyle from within. Helping people feel good is my passion; whether it's teaching yoga or offering skincare advice.