You can turn your T-shirt into a crop top for a really cute look, but you may be concerned about how cutting the shirt will destroy it and you won't ever be able to use it for a full-length T-shirt anymore.
You don't actually have to cut your shirt to get a crop top, and I'll show you a few ways you can do this. Yes, there are multiple methods for cropping your T-shirt without having to take a pair of scissors to it.
Keep reading to see some of the best methods to modify your favorite T-shirt for a breezy summer style.
Methods for Making a Crop Top Out of a T-Shirt
The Knotted Crop Top
The quickest and simplest method is to make a knot in your T-shirt. You have probably seen this version of the crop top around, and it won't ruin your shirt at all. It makes it wrinkly after you've undone the knot, but you'll fix that by the next washing cycle.
To do this method, bunch up the bottom half of your T-shirt, pulling all of that material to the center of your torso above your navel.
Hold the material with your left hand (or nondominant hand) and pull as much of the material through your hand as you can and extend your left forefinger.
Then, tie a knot around your finger to hold the material of the shirt in place.
You can tuck in the little tail end of the knot that sticks out so that your knot creates a rosebud look.
That's all you need to do, and you have a really simple crop top look without damaging your shirt.
You can also tuck the knot under the bottom of your shirt so you have an even line across the bottom. These are just a few different ways you can style this look for your preference.
The Bow Tie Crop Top
If you have a longer shirt where tying it into a single knot in the center of the shirt would make a very large and unattractive knot, then you can try a different tying method.
With this crop top method, you'll be pulling material from both sides of the bottom of your shirt, creating two lengthy bunches. You can tie these together in the center in the same way you would tie your shoelaces. Cross the two lengths of material, pulling one end underneath the other, and then pull it tight.
If there's enough material left over, you can create a bow tie look there. Otherwise, just tying the two ends together can look cute as well.
You may also want to try double tying your two ends so that they don't become loose.
Hair Tie Crop Top
Here's another super simple method that works well, and you'll need a hair tie to pull it off.
Start by pulling your shirt up from the bottom, and pull it up as high as you want it to be for when you're finished cropping it.
Then, fold the excess underneath that crop line and pull the shirt from the back to create a length of material.
Holding that in place with one hand, you'll take your hair tie with the other hand and tie that in place. You can just twist your hair tie around the bunched fabric in the back of your shirt as many times as you need to secure the extra material.
For a slightly neater look, you can fold that bunched bit of fabric and the hair tie underneath the crop line in the back of your shirt, creating a more even and smooth crop line all around your body.
Bra Wedge Crop Top
You can use your bra to secure part of your shirt for a crop top as well. This method requires you to pull the fabric from the bottom of your shirt upward as high as you want it for the look you are going for. You can roll up the sides of your shirt evenly to do this.
Then, you secure the underside of the shirt into your bra, all the way around your body. The bra should hold it in place and keep it from coming loose, so long as you have a closefitting bra.
You can adjust he crop level once the shirt is secured into your bra. You may need to adjust how much material is tucked into your bra at once so that it stays secure as long as you are wearing the crop top look.
Extra material on the back of the shirt can be tucked into the bra as well, so you have a fairly neat look, but there will be loose hanging fabric with this method, and you're not getting a very tight fit with the shirt overall once it is finished.
Folded Crop Top
The final method I want to share for how to make a crop top out of a T-shirt without cutting is to simply fold that sides of the shirt. That sounds really simple, but if you're not doing it properly, you may end up with your folds rolling down on their own as you go about your day.
So, you can simply grab your shirt by the two sides at the bottom and roll it in a tight roll upwards as high as you want it. Keeping your rolls really tight prevents them from coming loose.
Depending on the material you have, the rules may stay in place pretty well throughout the day on their own, but to ensure that you preserve the style of the crop top no matter what you're doing, you can secure the rules in place using hair pins.
Some people may prefer safety pins because of how secure they keep everything, but that pokes holes in your shirt, and we are trying to avoid any kind of cutting or puncturing with this tutorial.
So, take two hairpins and secure your rolls of the shirt on each side. You can roll the hair pin inside so that it's covered up and not visible.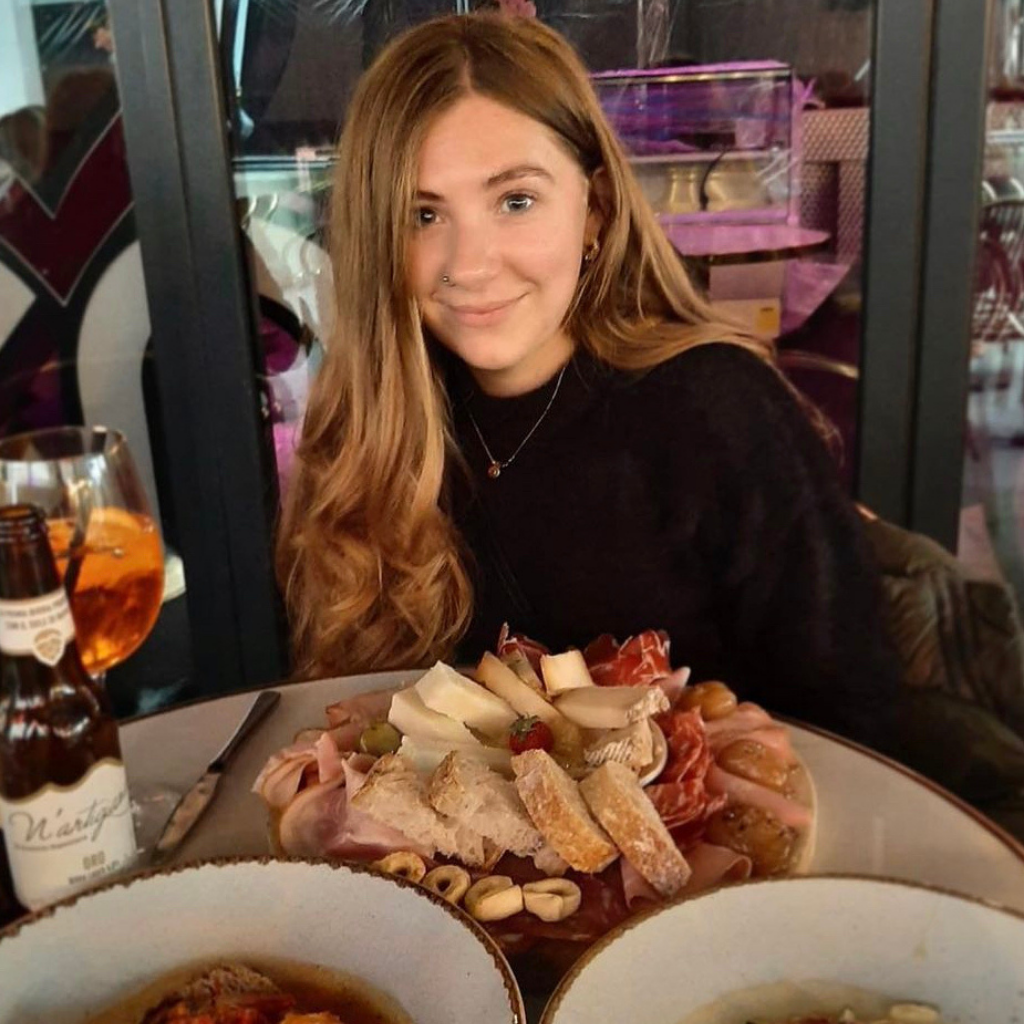 I'm Jennifer a beauty and wellness expert. I believe in promoting a sustainable and healthy lifestyle from within. Helping people feel good is my passion; whether it's teaching yoga or offering skincare advice.