If you would prefer to skip the foundation, you can use tinted moisturizer as an alternative. This means you will be using fewer products in your makeup routine. That's advantageous because it speeds up the makeup application process and it is better for your skin over the long term.
We are going to share with you some information on what you need to do in order to apply tinted moisturizer. If you are not very familiar with this beauty product, that can change right now.
How to Apply Tinted Moisturizer – The Basics
There are a couple of different methods for applying tinted moisturizer to your skin. You could just apply it directly, using a brush or your hands, but you should consider putting down a primer first. This takes longer, but the end result is better.
If you use tinted moisturizer, you can skip the foundation application completely. The tinted moisturizer will take its place and provide the same basic functions.
A moisturizer first and foremost, tinted moisturizers can be applied directly to the skin, but by priming the skin you can help your tinted moisturizer to glide on and stay put.
Avoid using powder when you apply tinted moisturizer. You are going for a look that doesn't look like you used a lot of makeup, and the power defeats that purpose.
How to Apply Tinted Moisturizer Flawlessly
For flawless application and a tinted moisturizer that stays on well all day long, be sure to prime your skin first. That is especially helpful for people who have oily or dry skin.
In order to make a primer for your skin that works with a tinted moisturizer, combine a hydrating serum and a facial oil. This can just be tapped onto the skin gently and then worked in. The primer will keep moisture trapped in the skin and lay down a base that your tinted moisturizer can work from for better results.
How to Apply Tinted Moisturizer with a Brush
If you want fairly heavy coverage from your moisturizer, then we suggest using a brush to apply it. This is a good way to hide any kinds of blemishes on your skin and cover up dark circles under your eyes. The right kind of brush gives you the best results. You can use a kabuki brush for smooth application, and then use the following method to apply your moisturizer:
Squeeze out just a little bit of the tinted moisturizer into your hand (on the back of the hand works perfectly) and dip the brush into the moisturizer.
Next, use a buffing motion to apply the moisturizer to your skin. You should rotate the bush and create a circular motion as you apply it.
Let the moisturizer rest on your skin for a few seconds and then repeat if needed.
How to Apply Tinted Moisturizer with Hands
Using your hands to apply the moisturizer gives you lighter coverage. This is ideal for light touching up and a basic application, and it gives you a really even look. Here is the method you can use:
Squeeze out a small amount of moisturizer onto your fingers.
Use your fingers to gently work the moisturizer into your forehead, cheeks, and across your chin. Use a massaging motion.
Then, pat down your skin to make the coverage look even. Make sure that you focus on the parts around the nose and eyes where the application tends to look less even.
How to Apply Tinted Moisturizer with a Sponge
You can use a sponge to blend in your makeup after using a brush to apply it or you can use the sponge alone. It is really good at giving you a smooth, spotless application that looks invisible when it is finished. Here is how to do it:
Use your fingers to apply dots for moisturizer all across your face.
Wet your sponge slightly and use it to dub the dots so that your moisturizer is spread evenly across your face.
Apply the moisturizer to your neck and around your eyes in the same way, spreading it with the sponge.
You may find the sponge does not give you adequate coverage close to your eyes, and concealer or a different tinted moisture can help with that.
How to Apply Tinted Moisturizer with a Beauty Blender
Using the beauty blender is similar to a makeup sponge. You can use the same process above that we gave you for applying moisturizer with a sponge. Just check your work when you are done and see if you missed any areas or if any places on your face need additional coverage.
How to Apply Laura Mercier Tinted Moisturizer
Each tinted moisturizer is a bit different and will have unique strengths and weaknesses. The Laura Mercier tinted moisturizer is one of our favorites, and there are a few specifics you will want to keep in mind when applying it. You can put some into your hand and then use your fingers to apply it. Or you can apply the moisturizer with a makeup sponge. Either way, take your time to get good coverage and concentrate on one area at a time. Make sure the moisturizer is blended well and looks even.
How to Apply Tarte Tinted Moisturizer
Tarte makes a sheer moisturizer that doesn't provide the same kind of blemish-hiding coverage of some of the other tinted moisturizers in this article. It still makes your skin feel soft and look healthy, though. Just apply a very small amount with your fingers and work it into your skin until it is fully blended. It goes on easily but feels a bit greasy afterwards.
How to Apply Bobbi Brown Tinted Moisturizer
This is a bit more concealing than the Tarte moisturizer and it goes on just as easily. You can apply it gently with your fingers and blend it into your skin for a smooth and fresh appearance. There is no need to use a brush or sponge, unless you are having some trouble creating an even and blended look.
How to Apply Nars Tinted Moisturizer
This is a thicker moisturizer than the others we have listed, so the application method is slightly different. It will feel different on your skin as well. You can use your finger to apply Nars moisturizer, but once you squeeze out a small amount on your finger, use your fingers to warm the moisturizer.
You do that by rubbing your fingers together and working the moisturizer a little bit. Then, apply it to your face gently and smooth it out to create an even appearance. The Nars moisturizer does a great job of concealing flaws and blemishes in your skin, especially when applied properly.
How Much Tinted Moisturizer to Apply
You don't need much tinted moisturizer to get good coverage on your face and to enhance your look. A squirt or two into your hand will probably be enough, but you can judge how much more you need after you apply it. If the coverage looks uneven and spotty, just add a bit more.
A dime-sized amount is usually adequate, though your results will vary from one moisturizer to the next.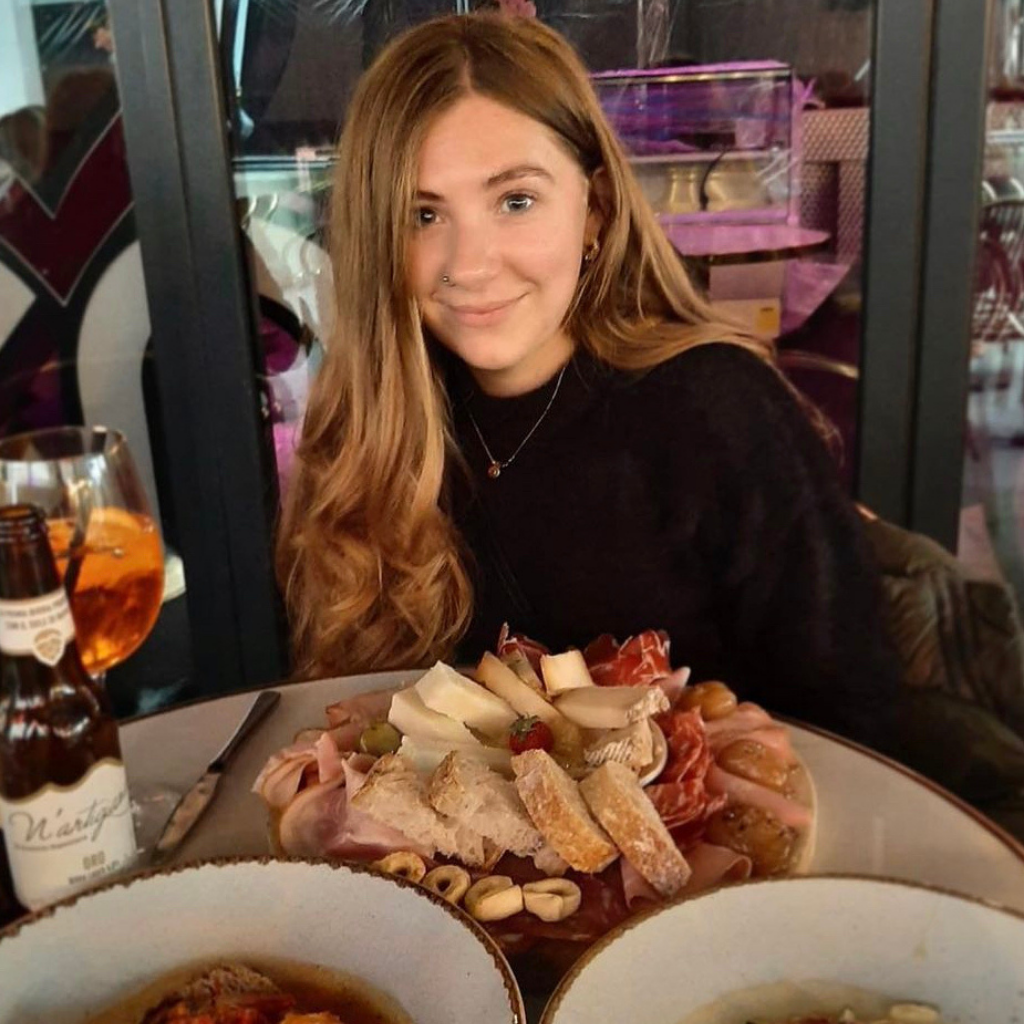 I'm Jennifer a beauty and wellness expert. I believe in promoting a sustainable and healthy lifestyle from within. Helping people feel good is my passion; whether it's teaching yoga or offering skincare advice.