We all know that breakfast is considered the most important meal of the day, because it gives us the energy we need for the day and provides us with the nutrients that will help power our bodies and minds.
However, it can be tough to get a nutritious breakfast in the little amount of time we sometimes have in the morning.
Oats offer a very nutritious breakfast, packed with fiber and vitamins that are so good for your body. I want to share with you how to make collagen overnight oats, which is a really healthy food that you can fix up the night before and then eat first thing in the morning.
When you have it for your breakfast, there's no fuss and no mess, and you don't have to wait on breakfast.
What Are Overnight Oats?
These are rolled oats that have been made up the night before and then packed into an airtight container. They're meant to be prepped and ready to eat and when you're ready to go in the morning, so you can take them on the go or eat them at the breakfast table.
You don't have to use rolled oats, however, and steel cut oats can be used instead.
There are several different ways to make overnight oats, and the recipe I'll give you combines a collagen protein along with almond milk, berries, and chia seeds.
Put that together with the rolled oats and you get a nutrient packed dish that won't create any hassle for you when you need something to eat in the morning.
You have done all the work the night before, and there's really not a lot to it.
How to Make Overnight Oats with Collagen
It's super easy to make this recipe, and that's why I chose it over other ways of making overnight oats.
You're basically going to put all of your ingredients into a container and mix them, and then you just leave them in the fridge overnight to prepare themselves without you having to do anything else. How easy is that?
There are a few tips I want to share with you so that they turn out right, because if you just try to make them on your own without following a recipe, you may have some issues. You may wonder why they didn't turn out very well.
Let me share with you a quick and simple method for how to make overnight oats.
Ingredients:
1/2 cup of rolled oats (feel free to substitute in gluten free oats)
3/4 cup of almond milk
1 scoop of multi collagen protein
1 tablespoon of chia seeds
1/2 cup of berries- raspberries, blackberries, blueberries, etc.
Directions:
Choose an airtight container that can hold all your ingredients and mix them in that container.
Mix all ingredients in an airtight container.
Make sure the oats are completely submerged under the liquid.
Cover the container and place it in the refrigerator overnight.
Your collagen overnight oats will be ready to eat in the morning.
What Ingredients Do You Need for Overnight Oats?
All you really need for this dish is rolled oats and some kind of liquid to put them in. You can use water or any kind of milk.
Of course, the kind of milk you use will determine how healthy or fattening the dish is. You can use the same amount of liquid no matter whether you're using water or milk, though milk will make it sweeter and richer.
As you can see in the recipe I shared with you, I've added more than just oats and a liquid. Some chia seeds and berries as well as protein powder can make this a more filling dish. Oats are already pretty filling in and of themselves because of their high fiber content.
Anything with a lot of fiber will be filling, but you can make this feel like more of a complete meal with some added protein powder, as well as the addition of garnishes or fruits.
I like adding in chunks of fruit to my oatmeal, as it changes the texture and the flavor, and it also gives this relatively bland looking dish some visual variety. So, I may add in sliced peaches, apple, mangos, bananas, and other fruits to change up the flavor and improve the dish.
One ingredient I didn't mention adding that you could and that's really popular for overnight oats is yogurt. Any kind of yogurt will do, but of course, your yogurt will affect the flavor of the oatmeal. It will make it thicker and creamier, so you may want to add in some more milk or other liquid to compensate. Try changing things up with different flavors of yogurt each time.
You could also add sweeteners to the meal, like sugar, syrup, honey, and whatever else you fancy. These can be added when you're mixing all the ingredients together or in the morning.
I would suggest mixing your ingredients first without the sweetener and then giving the dish a taste test in the morning. That way, you can determine how much sweetener you want to add or if you need any sweetener at all. Remember, if you add fruits to the dish, they will help to sweeten it.
You could also add garnishes to your overnight oats. I like sprinkling on a little sugar, but you could also try a cinnamon sugar mix or whatever other garnishes appeal to you.
There are lots of ideas out there, so don't stop with just what I've given you in this article. You may find some really interesting recipes that help you take your overnight oats to the next level or give you some different flavors you wouldn't have thought of on your own.
Health Benefits of Oats
What makes oats so healthy? The biggest nutritional value this food offers is its high fiber content. They are rich in fiber, and that makes them great for your digestive health.
Oats are also good at lowering your blood pressure and helping you to keep a proper, level blood pressure. They clean out your gut as you digest them, which helps your body produce healthy bacteria.
They're also a good food to help you manage your weight and keep a healthy weight. That's because they're so filling. You won't have to eat a lot to feel like you've had plenty to eat. So, you can cut down on your portion sizes.
A lot of people who don't eat oats often will give themselves a big bowl of oats and then not be able to finish it. They just don't realize how filling it is just by looking at the portion size.
Oats are also an excellent source of antioxidants, and you can combine those with some fruits that are a good source of antioxidants as well, like raspberries.
Eating oats is good for your skin as well, as it reduces itchiness in the skin and makes you less prone to skin irritation. Some of the nutrients in oats will benefit your entire body, and you may be surprised at some of the health benefits you get from eating this food.
They also promote healthy, regular bowel movements, easing constipation and making you less likely to get blocked up. The fiber will work its way through your entire digestive system, promoting digestive health on a large scale.
If you eat overnight oats regularly, you'll see changes in your digestive health. You might not get stomach cramps or upset stomach as easily or as often. You may not feel nauseated as often. You may also have an easier time using the restroom, and you may feel lighter and more full of energy.
Fiber offers so many health benefits, and I've really just scratched the surface here with this article. Because overnight oats are such an excellent source of fiber, I do recommend you add them to your diet on a regular basis to improve digestive health and boost the nutrition levels in your body.
Are overnight oats healthy? Yes, they provide you with all the same benefits of regular oats that you might make on your stovetop. Preparing them this way in the refrigerator does not diminish their nutritional value, so feel free to use this dish as a part of a healthy diet.
Try making this dish the night before and enjoy a breakfast with zero prep time in the morning. If you're one of those people who's always rushing out the door and can barely make yourself coffee or grab a piece of fruit to eat, try this instead. You can take it on the go, and you won't even need a drink with it.
It may take some time to adjust the consistency to the perfect level for you, but you'll get it pretty quickly. If you don't like how dry the oats are when you make them, you can always add a little more liquid.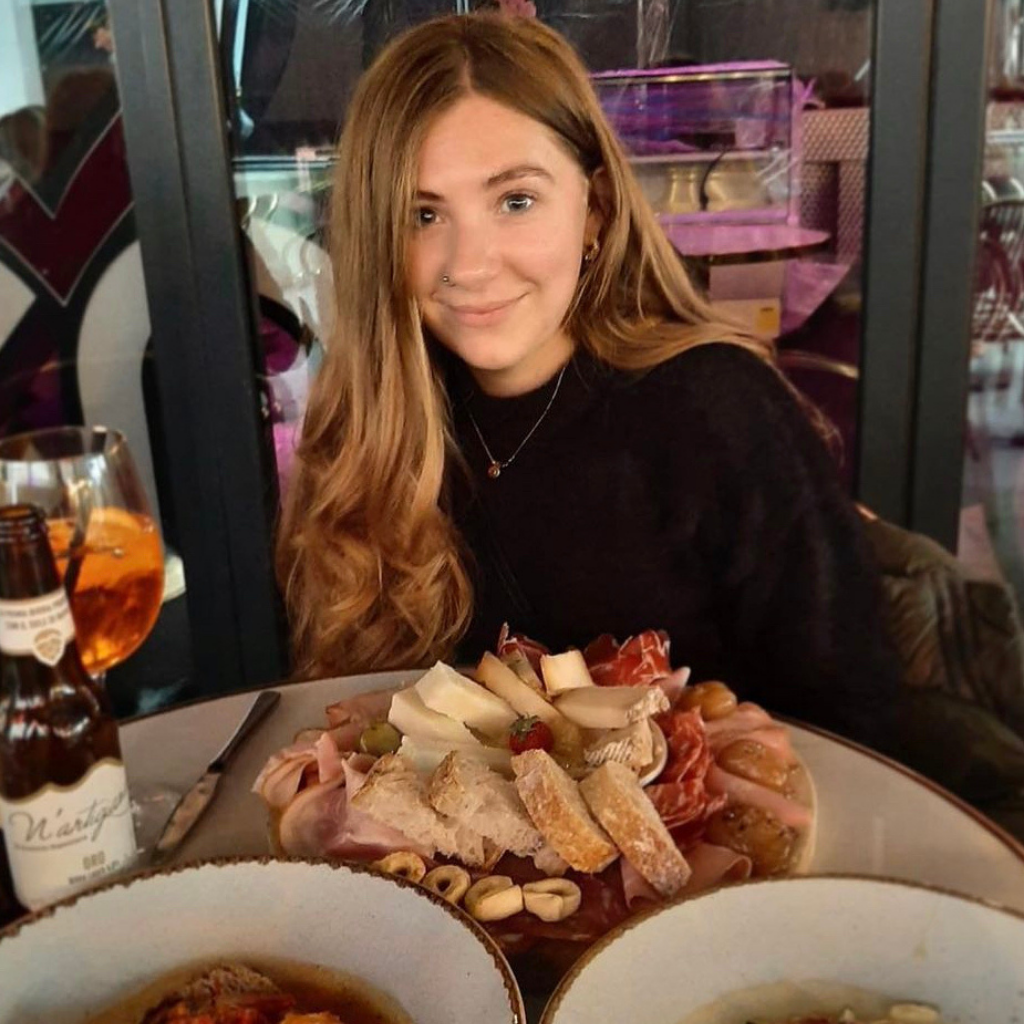 I'm Jennifer a beauty and wellness expert. I believe in promoting a sustainable and healthy lifestyle from within. Helping people feel good is my passion; whether it's teaching yoga or offering skincare advice.