Layered hair has consistently remained a popular and versatile choice for those looking to elevate their hairstyle. By incorporating various lengths and textures, layered haircuts can add instant dimension and movement, catering to both long and short hair. Moreover, they work well with various hair types, from thick and curly to fine and straight, making it an appealing option for many.
In this article, we will explore various techniques and tips on how to style layered hair to achieve a stunning and sophisticated look. With expert advice and guidance, you will uncover the secrets to making your layers look their best, whether you fancy a sleek, polished appearance or a bold, head-turning style.
Understanding how to work with your distinctive layers can transform your look from ordinary to extraordinary. Embracing your layered hair and making the most of your haircut will not only enhance your appearance, but it will also boost your confidence with a hairstyle that is truly tailored to you.
Foundational Techniques
In this section, we will discuss the foundational techniques for styling layered hair, which include blow-drying, using a flat iron, and curling with a curling iron.
Blow-Drying
Blow-drying is a crucial step when styling layered hair as it adds volume and helps to show off the layers. Follow these steps:
Start with freshly washed and towel-dried hair.
Apply a heat protectant product to avoid damage.
Using a round brush, begin drying your hair from the roots while lifting and rolling the brush to create volume.
Dry your layers in sections, focusing on your parting, crown, and ends to achieve a polished finish.
Using a Flat Iron
A flat iron can create a smooth, sleek look for layered hair and enhance the appearance of the layers. Follow these steps:
Make sure your hair is completely dry before using a flat iron.
Apply a heat protectant to prevent damage.
Section your hair and start ironing from the bottom layers, working your way up.
Use the flat iron in one smooth motion from the roots to the ends to create a seamless finish.
Apply a small amount of argan oil to the ends to add shine (PureWow recommends Hask Argan Oil Repairing Shine Oil).
Curling with a Curling Iron
Curls can give layered hair more depth and enhance the different layers. Follow these steps:
Start by applying a heat protectant to the hair.
Section your hair into manageable layers.
Begin curling your hair from the bottom layers, working your way up.
Hold the curling iron horizontally for loose, beachy waves (All Things Hair suggests a long bob as an example).
Allow the curls to cool for a few seconds, then finger comb gently to achieve a natural, tousled look.
By mastering these foundational techniques, you can confidently style your layered hair and enjoy its versatility and stunning appearance.
Creating Volume
Layered haircuts are known for their versatility and ability to add volume to your hair. In this section, we will discuss two key techniques for creating volume in layered hair: root lifting and adding textured waves.
Root Lifting
Root lifting is an essential technique for adding volume to layered hair. Start by applying a volume-boosting product to damp hair, focusing on the roots. This will help to add lift and structure to your hair.
Next, use a round brush and hair dryer to lift the roots while blow-drying. Make sure to direct the airflow upward to create more lift. For even more volume, use a hairdryer with a diffuser attachment, which can help to distribute the heat and air evenly throughout your layers.
If you want to achieve a long-lasting lift, consider using hair rollers or Velcro rollers. These tools work especially well on medium-length or long layered hairstyles and can be used to set your hair into place while it dries.
Adding Textured Waves
Another way to create volume in layered hair is by adding textured waves. Textured waves can work on various lengths and hair types, making your layered hairstyle appear fuller and more dynamic. One popular method for achieving textured waves is by using a curling wand or curling iron. Adding curls to a layered hairstyle can give your hair more shape and dimension.
First, apply a heat protectant to your hair to prevent any damage. Then, divide your hair into sections and use the curling wand to create loose, natural-looking waves. Make sure to vary the direction of the curls in each section to create a more natural and voluminous look.
Alternatively, if you prefer a heat-free method, try using braids or twists to create textured waves. Simply braid or twist your damp hair before going to bed and release the braids in the morning. This will give your layered hair a wavy texture and added volume.
By using these techniques, you can create volume and texture in your layered hairstyle, making it appear fuller and more dynamic.
Effortless Finishes
Layered haircuts offer various styling options to achieve beautiful, effortless finishes. In this section, we will explore two popular sub-sections: the Messy Ponytail and Beachy Waves. These stylish looks can be achieved quickly and easily, making them perfect for everyday wear and special occasions.
Messy Ponytail
The Messy Ponytail is an ideal choice an easy yet chic style for layered hair. To achieve this look, follow these steps:
Begin with clean, dry hair. Apply a small amount of argan oil to the ends of your hair for added shine and protection.
Gently tease the hair at the crown of your head for added volume and texture.
Gather your hair into a loose, low ponytail at the nape of your neck. Leave some face-framing layers out for a more casual and effortless vibe.
Secure your ponytail with a hairband, then gently pull at the hair above the hairband to create a slightly messy appearance.
Finish with a light mist of flexible hairspray for hold throughout the day.
Beachy Waves
Beachy Waves add a playful, relaxed touch to layered hair. Use these tips to achieve the perfect beachy texture:
Start with clean, dry hair. Spray a texturising spray evenly throughout your hair to create grip and hold.
Divide your hair into sections, clipping the top layers out of the way.
Use a medium-sized curling wand or straightener to create loose waves and curls in each section. Twist the hair around the heat tool in alternating directions for a more natural look.
Once all sections are curled, allow your hair to cool for a few moments before gently using your fingers to break up and separate the waves.
Finish with a light mist of shine spray for a glossy, beach-ready finish.
User-Friendly Products
When styling layered hair, selecting the right products is essential to achieve a polished and well-defined look. In this section, we will discuss two popular and user-friendly products that can help you create a variety of styles for your layered hair: Hair Mousse and Texturising Spray.
Hair Mousse
Hair mousse is a versatile styling product that provides hold, volume, and texture to your layered locks. The lightweight formula is particularly suitable for those with fine or thin hair, as it can add fullness without weighing the hair down. To use hair mousse effectively, follow these simple steps:
Apply on damp hair: After towel-drying your hair, dispense a golf-ball-sized amount of mousse into your palm and distribute evenly through your hair, focusing on the roots.
Comb through: Use a wide-tooth comb to ensure even distribution of the product through your strands.
Style as desired: Blow-dry your hair using a round brush or simply let it air dry for a more natural, textured look.
Remember not to overdo the amount of mousse, as it can make the hair appear sticky or crunchy when used in excess.
Texturising Spray
A texturising spray is another excellent styling product designed to add body and texture to layered hair, imparting a lived-in, beachy vibe. It can help to enhance your hair's natural waves and curls while providing a light hold and reducing frizz. To use a texturising spray effectively, follow these tips:
Shake well: Ensure that the contents of the bottle are well-mixed by giving it a good shake before use.
Spray on dry hair: Hold the texturising spray approximately 30 cm away from your head and mist it evenly over your dry, styled hair.
Scrunch and twist: Gently scrunch and twist your hair strands with your fingers to encourage the formation of waves or curls, adding more product as needed until you achieve your desired texture.
Don't over-saturate your hair with the product, as it can create a heavy, greasy appearance. Use the texturising spray sparingly for best results.
Maintenance Tips
Trimming
Regular trims are essential for maintaining the shape and health of your layered hairstyle. Ideally, you should schedule a trim every 6 to 8 weeks, depending on your hair type and growth rate. Regular trims will help to prevent split ends and maintain the structure of your layers, allowing your hairstyle to look its best at all times.
You can also consider asking your stylist for tips on how to style layered hair to achieve a variety of looks.
Conditioning
Proper conditioning is essential for maintaining the health and appearance of layered hair. Use a high-quality conditioner tailored to your hair type, and consider incorporating a deep conditioning treatment every few weeks. This will help to provide your hair with the nourishment and hydration it needs to stay soft, shiny, and manageable.
When styling, consider using products like argan oil to help seal in moisture and keep your layered locks looking their best. Additionally, using a heat protectant spray before blow-drying or heat-styling your hair will minimise damage and help to preserve the health of your layers.
Conclusion
Styling layered hair can be an enjoyable and creative process, as layers offer versatility for various hair lengths. By experimenting with different styles such as a long bob or face-framing layers, you can achieve a look that suits your personality and face shape.
It is essential to understand your hair texture when working with layered hair, as this will help you apply the right techniques and products. Getting to know your hair and making informed choices can significantly improve the overall appearance of your layered hairstyle.
Some popular ways to style layered hair include straightening, curling, and using hair products that add texture and volume to your locks. Remember to use heat protectants and quality haircare products to maintain your hair's health and achieve the desired look.
In conclusion, layered hair offers various opportunities for experimenting with different looks and styles. With a bit of practice, confidence, and the right techniques and products, you can create stunning styles that suit your individual preferences and bring out the best in your layered hair.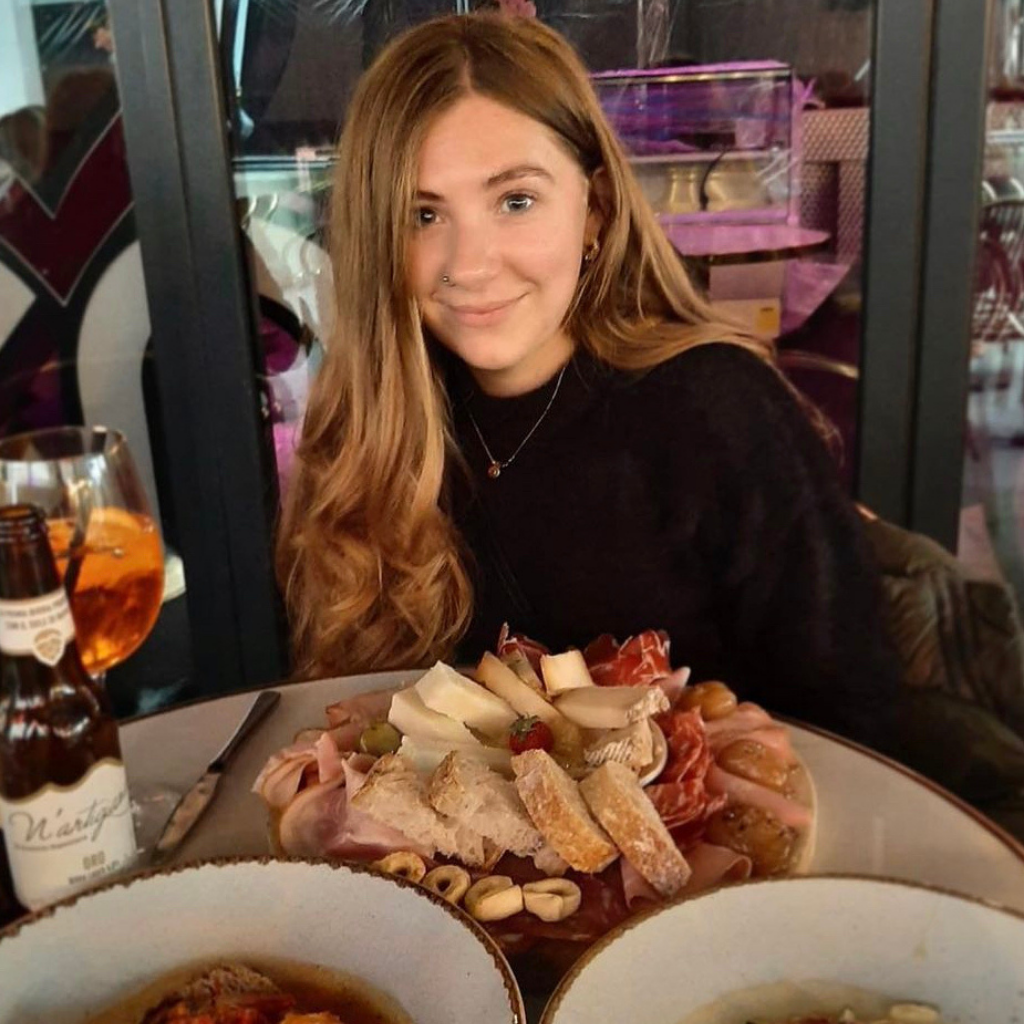 I'm Jennifer a beauty and wellness expert. I believe in promoting a sustainable and healthy lifestyle from within. Helping people feel good is my passion; whether it's teaching yoga or offering skincare advice.