There's a viral manicure going around that everybody is trying to copy. Haley Bieber has the nails that have got people talking. She showed off iridescent nails recently, and her look was courtesy of professional nail artist Zola Ganzorigt.
On her TikTok page, Zola broke down exactly how to get the Hailey Bieber nails- step-by-step instructions that are really easy to follow, as long as you have a few key makeup items.
How to Get the Iridescent Look
Start by cleaning your nails and then oiling them, and then let the oil soak into the nails. This is going to protect your nails and keep all of your different coats from getting damaged or coming off.
Follow that with a base coat and then pick the color you want.
Once that dries, add a water-based topcoat.
Allow that to dry without getting wet at all, and then add Unichrome powder, or some other powder that has a chromatic or holographic look to it. This should be applied with a silicone applicator or even with your finger.
With a brush, you want to dust off any extra powder, because it can streak when it gets wet. Follow that up with a water-based top coat again and let that dry.
Finally, finish off with two top coats. You can use a no-chip top coat and a fast dry top coat, or pick something different, according to your preference.
The most important tip I need to give you during this process is that you make sure your fingers are not getting wet the entire time.
What Is Iridescent Nail Polish?
The iridescent look for nails is something that will be trending for a while, we believe. Iridescent nail polish is taking the fashion world by storm, and we have the breakdown here for you.
How does iridescent nail polish work? With this kind of polish, you get really shiny nails that actually change color when you look at them from different angles. You give your nails a beautiful glow that looks different depending on where you're standing or which way your nails are turned.
The base color iridescent nail polishes all have a variety of shades that stand out when the nails are seen in different lighting and different angles.
So, depending on the iridescent polish you're using, you could get a whole different range of shades from what someone else has.
How to Use Iridescent Nail Polish
These are also known as glitter nail polish, and you can choose the base color you want, but you have to be really careful with the application process.
This polish should be applied very evenly, so you get a look that's not broken up at all and that appears uniform.
This usually comes in a powdered form, and you'll apply just a little bit to your nails, dipping them into the powder, and then spread it around to cover the entire nail.
Once the nail is covered, make sure you use a brush to even everything out and give yourself a smooth spread of polish powder.
How to Use Nail Polish to Make Iridescent Art
One of the coolest things you can do with iridescent nail polish is to give it an artistic spin and work it to create different patterns and colors.
So, if you use a single base iridescent nail polish color, you are getting array of different shades as you move the nails in different ways or the light catches the polish at different angles. But if you add a second iridescent nail polish color, you can create a beautiful mixture of shades.
There are tons of different ways to do this. One of my favorites is to lay down a base color across the entire nail and then dip a little bit of the iridescent power on the tip of the nail. Brush it to help to even it out, and then you've created a wonderful look with two different tones of iridescent polish.
You can also create swirl patterns, but that's much more difficult to do. If you're not really good at it, you can end up with an uneven look and polish that isn't very smooth on your nail.
I think the artistic look with iridescent polish works best when you do part of the nail with one color and part with another. You can do a half and half, cutting your colors down the middle.
You can also do a diagonal line of colors, and you can create a line between two colors using a third iridescent color.
How to Make Iridescent Clear Nail Polish
You can make your own iridescent nail polish at home by combining a few different components. It's a little tricky, but once you learn how to do it, you will be able to play around with it and make a variety of colors.
Start with some nail polish mixing balls and a few empty polish bottles.
Put the mixing balls into the empty bowls and then insert a miniature funnel into the neck of each bottle.
From there, take a miniature scoop to add color and sin to the funnel. If you're making clear nail polish, you want to leave the colorants out. If you're wondering how to make iridescent pink nail polish, just add pink color alone at this point.
Give the bottle a gentle tap to help the colorant fall into the bottle. Then, take the funnel out and add polish base to the bottle. If you're making a clear nail polish, it's the base that you're going to need.
From there, screw the top of the bottle on tightly.
Finally, shake the bottle for about 40 seconds. You want the colors to blend into the base. Once they are well blended, you're good to go.
The clear nail polish requires fewer components, but you always want to have an iridescent base to work with, if your final color is going to have an iridescent effect to it.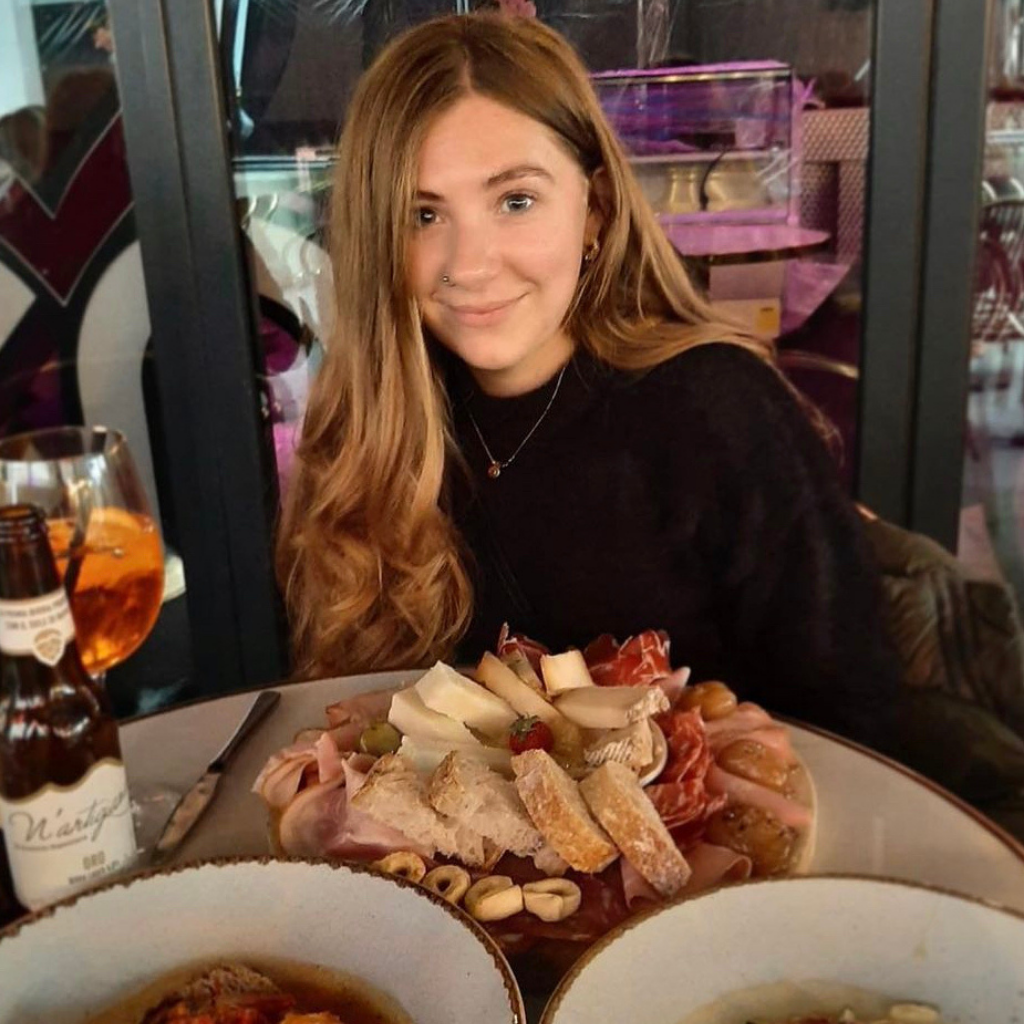 I'm Jennifer a beauty and wellness expert. I believe in promoting a sustainable and healthy lifestyle from within. Helping people feel good is my passion; whether it's teaching yoga or offering skincare advice.