Are you interested in taking a sugary cereal and turn it into a filling snack? That's what I'm going to show you how to do with cinnamon toast crunch protein bars.
These are really tasty and packed with a lot of protein so that they make you feel full. You can take them as a snack when you go hiking or exercising because they'll help give you energy and fill you up. You can nibble on them between meals, and they'll help curb your hunger cravings.
Cinnamon toast crunch was one of my favorite cereals growing up, and I have had an urge to go back to it and indulge a little bit, but I know it's not healthy for me at this age.
So, I've taken the cereal and upgraded it to keep the classic taste and texture but incorporate it into something else that's a whole lot better.
Keep in mind that this doesn't have to be a strictly healthy snack. You can make it really indulgent and just incorporate Cinnamon Toast Crunch into a dessert or treat.
I'm going to share with you one way to make cinnamon protein bars, but I'll also give you some tips if you want to make some variations.
Protein Cinnamon Bars Recipe
Ingredients:
To make the bars:
3 1/2 cups of cinnamon toast crunch cereal
1 scoop of vanilla protein powder
2 1/2 tablespoons of butter
1 1/8 cups of mini marshmallows
To make the frosting:
2 scoops of vanilla protein powder
4 tablespoons of milk
½ cup of powdered milk
To make the chocolate frosting:
1/2 cup of sugar milk
1 teaspoon of vanilla extract
5 tablespoons of milk
2 scoops of chocolate protein powder
3 1/2 teaspoons of unsweetened cocoa powder
Directions:
Put the cereal in a large bowl and set it to the side.
Spray down a baking dish with nonstick cooking spray.
Put a large pot on the stove and heat on low. Make sure the pot is large enough for all of the cereal at once. Put the butter into the pot and allow it to the melt.
Add the marshmallows in the pot and stir then as you add them to keep them from burning. Keep stirring until all the lumps have disappeared and the marshmallows melt fully.
Put protein powder into the pot and stir it into the butter. This should make a light colored, thick sauce.
Add the cereal to the pot and fold the cereal into the marshmallow mixture with a spatula. Make sure all the cereal is coated.
Take the pot off the heat and then scoop the contents of the pot into the baking dish. Press your mixture down to fill up the entire bottom surface of the dish. You may need to use your hands to work some of it into the corners.
Let it rest for 30 minutes.
Then, make the frosting layer by mixing all the dry ingredients for it in one bowl and all the liquid ingredients for it in another bowl.
Combine them with a whisk until there are no clumps of dry ingredients left.
Spread your frosting over the contents of the baking dish so that the cereal is completely covered.
Allow it to set for 30 minutes and then slice to create protein bars.
The chocolate frosting is completely optional for this dish. You can leave it off entirely, and you will still have really tasty protein bars.
You can make a variation of this dish that leaves out the protein powder completely. The dish can also be made with other kinds of cereal, and you don't have to make any other substitutions besides changing out the cereal.
I want to share with you some other recipes as well, though they are only somewhat related to this first one.
Apple Cinnamon Protein Bars
Here's a variation of this that uses apple to make a pretty healthy protein bar.
Ingredients:
4 scoops of vanilla protein powder
2 teaspoons of baking powder
1/4 teaspoon of salt
1/2 cup of almond flour
2 teaspoons of cinnamon
1/4 teaspoon of ground allspice
1/4 teaspoon of nutmeg
1/4 cup of powdered stevia
3 large egg whites
1 sliced apple
1/2 cup of cottage cheese
1 teaspoon of vanilla extract
Directions:
Spray down a baking dish (8×8 should work well) with nonstick cooking spray.
Preheat the oven to 350 degrees Fahrenheit.
Combine protein powder, baking powder, nutmeg, allspice, almond flour, and cinnamon in a large bowl using a whisk.
In a separate bowl, combine sweetener, egg whites, vanilla, and cottage cheese using a whisk.
Then, mix together your dry and wet ingredients with a whisk until evenly combined.
Grate the apple and then fold the peices into your mixture.
Pour all of that into a baking dish and cook for 25 minutes.
Cinnamon Roll Protein Bars
Have you ever thought about turning decadent cinnamon rolls into tasty protein bars you can take on the go? Try this recipe if that idea tickles your fancy.
Ingredients:
2 tablespoons of honey
16 ounces of cream cheese, softened
2/3 cup of coconut sugar
2 eggs
2 tablespoons of cinnamon
2/3 cup of vanilla protein powder
1/2 teaspoon of salt
Directions:
Preheat the oven to 350 degrees Fahrenheit.
Prepare a 9×13 inch dish by filling it 1/3 of the way full with water.
Put that pan into the oven as soon as you turn the oven on and before it is fully heated.
Prepare a separate baking pan (8×8 inch, preferably), spraying it with cooking spray. If the pan has any openings where water could seep in, wrap those with tin foil.
Put the cream cheese and coconut sugar into a bowl and use a hand mixer to combine. Then, add in eggs and honey and beat slightly.
Next, add in salt, protein powder, and cinnamon and stir until combined.
Pour your mixture into the greased pan and spread out.
Put the greased 8 by 8 pan into the dish that has water in it. Don't let any water splash into the batter.
Bake for 22 to 25 minutes, until the top has just started to set.
Then, remove the grease pan from the pan with water and allow it to cool for 10 minutes on the countertop.
Cover your food and refrigerate it for about four hours.
High Protein Cinnamon Cake Bars
The final recipe that I want to share with you is one that you could add Cinnamon Toast Crunch to, but you don't have to. Even without the cereal, it's a decadent and tasty dessert.
Ingredients:
1/2 cup of buckwheat flour
1 cup of oat flour
1/4 cup of coconut sugar
1/2 teaspoon of salt
2 scoops of protein powder
1/2 teaspoon of cinnamon
1 tablespoon of baking powder
1/3 cup of unsweetened applesauce
1 egg
1 cup of almond milk
1/4 cup of plain Greek yogurt
2 tablespoons of sugar and one teaspoon of cinnamon, set to the side
1/2 teaspoon of vanilla extract
Directions:
Preheat your oven to 350 degrees Fahrenheit.
Prepare an 8×8 pan by greasing it.
In a large bowl, combined buckwheat flour, coconut sugar, oat flour, salt, protein powder, baking powder, and cinnamon.
In a separate bowl, combine applesauce, almond milk, vanilla extract, egg, and yogurt.
Combine the wet ingredients with the dry ingredients and mix until mixed completely and smoothly.
Then, pour your batter into the baking dish.
Sprinkle the cinnamon and sugar mixture on top of the batter, and then you can swirl that around the top of the batter with a toothpick.
Baked in the oven for 25 to 30 minutes. You know it is done cooking when it passes the toothpick test (that means that a toothpick stuck into the center comes out clean).
You can slice your cake once it has cooled for about 10 minutes.
Closing Thoughts
With all these dishes, you can use a cereal of your choice, and Cinnamon Toast Crunch is not required. Some of the recipes are included simply because if you like protein bars or cinnamon toast crunch, you may like these other related dishes.
Putting them on one place gives you some ideas for what you can do with breakfast cereal when you want to turn it into a baking ingredient.
For best results with most of these dishes, you should refrigerate them after they have cooled completely. This will allow them to solidify. That's especially important for protein bars and snack bars.
When they're initially put together, they may be kind of sticky. They can start to melt a little bit if you're carrying them out in the hot sun for a while, so keep that in mind if you're going to be packing them to go.
To keep your protein bars solid for longer, put them in the freezer ahead of time.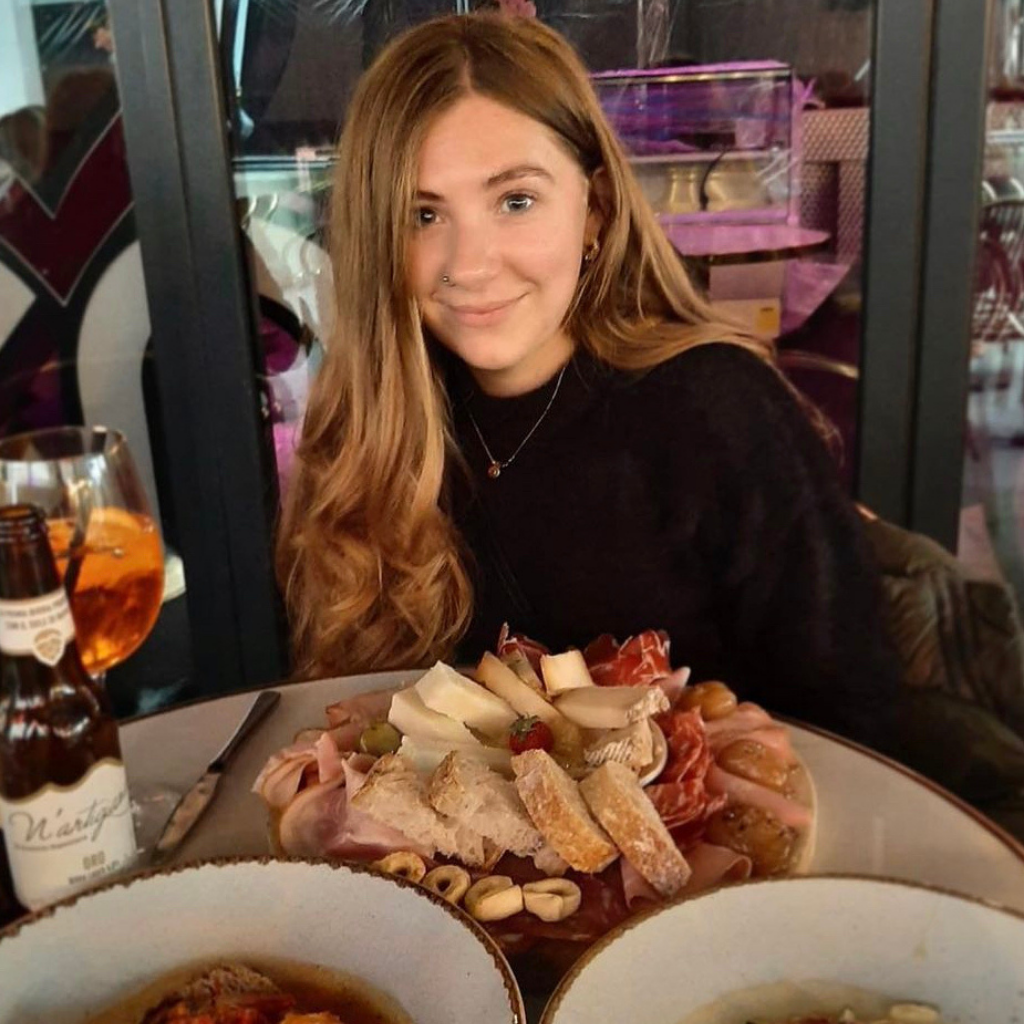 I'm Jennifer a beauty and wellness expert. I believe in promoting a sustainable and healthy lifestyle from within. Helping people feel good is my passion; whether it's teaching yoga or offering skincare advice.